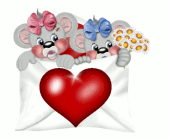 We offer a services to all entrepreneurs and contractor.....
Do you know how to apply CIDB License?
How to get the SPKK Cert?
How to get MOF License?
How to apply Trademark for your company?
Most of us don't have enough time to survey and compile document...
Why don't let us do it for you? You just can concentrate to business,without stress about the LICENSE.
We will help you with reasonable price!!!
We are TRUSTED CONSULTANT ~
More information can contact or come to our office :
ML CASA CRYSTAL SERVICES
Tel : 03-62429477
03-62424327
03-62434577
Email : casacrystal0713@gmail.com
Best Regards,
CIK CASA